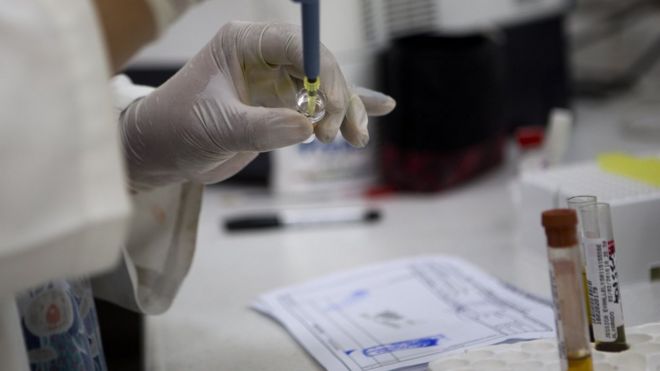 Ministry of Health to launch awareness campaign on the infection
Dubai: The UAE Ministry of Health has stepped in to allay public concern over the Zika virus outbreak and will launch an awareness campaign on the disease, an official said on Wednesday.
Dr Hussain Abdul Rahman Al Rand, assistant undersecretary for health centres and clinics at the ministry, told Gulf News the ministry will launch a campaign to educate people. A higher committee for disease control comprising all the health authorities of the UAE and the National Committee for Disaster and Emergencies met in Abu Dhabi recently to discuss the issue.
Dr Al Rand said: "We want to first allay the panic people have about the Zika virus infection and tell them that the Aedes species of mosquito that causes the infection is not present in our region. That is why there is no reason for them to fear. We also want to assure the public that so far not a single case of this affliction has been reported in anyone returning from the affected countries. The municipalities of all emirates are on high alert for mosquito control and all we can advise people is to avoid mosquito bites by taking basic precautions."
Dr Al Rand also assured that in case there was a single such case reported, the Zabeel Central Laboratory was equipped to conduct analysis and diagnose the disease. "The Central Laboratory has all the diagnostic tools. So far there has been not a single case. If at all someone tested positive, treatment for the condition would be at best symptomatic," he said.
Earlier, Dr Nada Al Marzouqi, deputy director of Preventive Health at the ministry, told Gulf News: "We are following the directives issued by the World Health Organisation and at present it has not advised against travel to these areas. Our main advisory to UAE residents travelling to those regions is to take precautions against mosquito bites, which includes covering the body properly, using long-sleeved garments, using mosquito nets on beds and mosquito repellents, etc. The Zika illness is mild and not transmitted through individuals, therefore there is no infectious diseases notification."
Facts about Zika
According to the Centre for Disease Control (CDC), the Zika disease is caused by the Zika virus transferred through the bite of an infected Aedes species of mosquito that also causes chikungunya and dengue. However, the infection is not transferable from person to person but can be passed on through a mosquito biting an infected person and then biting a healthy person. There is no available treatment to combat the disease so far and one needs to watch out for symptoms and use fever-reducing tablets.
Only one in five people infected with Zika virus is likely to become ill and the disease is not largely considered fatal.
Look out for the following symptoms if you are returning from a country that is currently marked for the infection.
1. Fever, skin rash, joint pain, conjunctivitis, muscle pain and headache, etc. The gestation period for the virus is not known.
Precautions: Take enough rest, drink plenty of water and stay hydrated, have fever-reducing medicines but avoid taking aspirin or steroids.
Patients who suspect infection after returning from travel are requested to contact their health-care provider, tell them about the travel to an affected region and undergo proper diagnosis to confirm the affliction. Treatment for the condition is symptomatic.
Credit Source:   http://gulfnews.com/